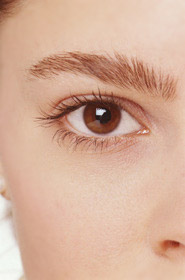 The Market Research Team helps you to achieve your aims:

to know the position of your enterprise at the market
to estimate your market potentials
to be informed about market strategies of your competitors
to notice market trend developments early

"To see clear, it often needs a change of perspective only"
(Antoine de Saint-Exupery)


The Market Research Team provides the spot checks needed for your individual research in the quality or quantity field.
These spot checks reach from the "average" consumer to directors in leading positions.
Spot checks can focus on a certain region or be representative for the Federal Republic of Germany, depending on the quotes you wish. As always, we try to provide you an optimal result, even on a small basis of spot checks Ė a relation that makes economical sense!



Nowadays, it also got around in Germany:

Customers expect more and better service than they usually get yet. The quality of service has become more and more important in the customerís perspective. Researches show that contact in shops, field services and call centers decisively influence the customerís opinion and his decisions to buy a product. Mystery Shoppers are an adequate instrument on your way to a satisfied customer who recommends your enterprise.

If a company wants to know what a Point of Sale actually is like and how it could possibly be improved, Mystery Shoppers are an optimal instrument. Our Mystery Shoppers check the actual conditions at the Point of Sale by an undercover participation and observation from a customerís perspective:

Competence of employees
Quality of consultation
Friendliness and customer orientation
Waiting times and service
Availability of equipment and furnishings


Besides quality assurance, Fortune Messengers are an instrument to raise sales. First, all participating branches are informed about the Fortune Messenger campaign. Then our Fortune Messengers examine the campaign participants for certain criteria undercover. If these are met by local staff (the recommendation of certain products or services or just a friendly gesture), the Fortune Messenger discloses himself and hands a prize over to the employee in the name of your enterprise. If the criteria are not met, the Fortune Messenger makes the employee believe that this is a preparation for a later visit of a Fortune Messenger and your employees have to wait for him with a positive attitude.

Aim is not to prove misbehavior but to motivate your employees to train a certain behavior and to offer certain products actively.

Besides the Fortune Messenger and the Mystery Shopper, customer questioning is an important instrument to check the servicesí quality of your enterprise objectively.




You customers are your most important potential.

To assure the continued existence of your company or shop on the market, it is necessary to orientate yourself by customersí expectations:

What is your customerís view of your enterprise?
Is he satisfied or does he consider a change?
Are your previous efforts honored by your customers?

Reliable information about advantages and possible improvements is provided by verbal customer interviews.

When planning a customer interview, the first step is to find out which are the aims of the study. Is it intended to be a complete analysis of the advantages and possible improvements from a customerís perspective or does the study focus on a certain field of questions (e.g. quality and acceptance of a new offer)?

A questionnaire developed on this basis combines topic related questions with social and demographic data as sex, age and marital status.

The results of these spot checks are basis for a realistic idea of customer relevant strength and allow improvement measures to be considered and introduced.




Satisfied employees rarely fall ill, are more productive and do not change to competitors! What makes them more satisfied, more motivated and more productive?

Ask your employees to find out weak points in administration, production and sales of your enterprise, as a precondition for reasonable organization and rationalization concepts, e.g. for:

working conditions and working atmosphere
company information and communication
education and training, career
cooperation, quality of conduct and management
payments and social security

It is no act of charity, if some enterprises try to provide good working conditions and a good working atmosphere for their employees. They invest a large sum of money for motivation and satisfaction in order to increase productivity and strengthen their position on the market.




Interviews on fairs, exhibitions etc. enable a direct feedback of visitors. Aims can be:

General fair feedback (Organization, Centers of interest, Criteria of comeback, Visitor desires, ...)
Exhibitor feedback by individual and standardized criteria, from an organizerís or an exhibitorís view with exhibitorís feedback
customer acquiesce and main fact survey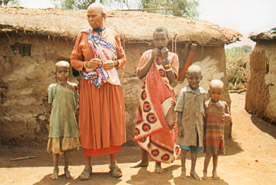 These high-quality interviews are possible because of our individual concentration at heterogeneous groups which, for example, consist of physicians and other high potentials such as executives, experts and specialists for certain topics or problems.

Qualitative market research is optimally performed by us:

close arrangement and cooperation with our clients
accurate training of the questions to solve
professional recruiting of the interviewed by the "quota choice method" or by addresses you tell us
organization and coordination in the field
distinguished analysis and presentation of results at our clientsí place by qualified partners

In addition or alternatively to our high-quality interviews, we suggest to employ:



One of the central elements of qualitative research is group discussions. These approximately two hours lasting discussions are hosted by experienced chairmen in selected studios.

In order to provide you an objective idea of the course of discussion, our clients receive and audio recording right after the group discussion has finished.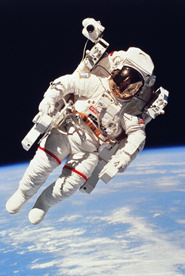 The strongest test for any product is its practice...

Sometimes, products have to be examined in the end phase and results are needed promptly.

Weíll have your product tested before others even start testing: Handling, packaging, scent, taste, color, optic, acoustic Ė all parts have to be convincing individually, but also in combination in order to form a persuasive whole.
Product tests are performed in the following variants:

In-home
The interviewed are recruited by your criteria or representatively and test the product in their well-known environment at home.
Extended in-home
Interviewed are recruited by your criteria or representatively as well, and test the product in their well-known environment at home for a long term.
Blind-Test
Test product and a comparable competing product are presented to the interviewed neutrally, i.e. without any brand name or logo. An influence of brand images can be excluded that way.