Small things often make a difference – experience the difference:

The Market Research Team was founded in 1991 as the first institute of its field in Euskirchen near Cologne. We still are an independent, owner-operated institute with an individual field of activities and several years of practice in all research fields.
Professionalism and enthusiasm are basis and motivation for every one of our team to give his best for our clients, day by day.
In times of fast moving markets, quality of reliable market research results is as important as its fast availability. The Market Research Team provides both: by employing modern methods and instruments, in combination with practiced employees and qualified partners in the development and evaluation of questionnaires.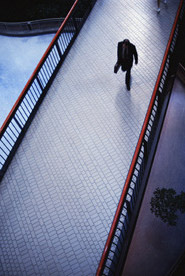 Our clients are market research firms, advertising agencies, consulting firms and market research divisions of global enterprises. We carry out interviews for you and supply you with questionnaires, furthermore with evaluations by qualified partners, if you wish so.




What is the Image of my product or brand? How popular is it?

Which advantages and deficits are connected with my product and where is there necessity to improve quality and service?

In which aspects are competitors superior or inferior?

Which needs and desires do customers have?

Who decides (by which factors or criteria), which product is bought – and why?

Is it the product itself, or are service, consultation and customer friendliness decisive?

Why – and in which way – are my customers satisfied or dissatisfied?